1971 Ford Fairmont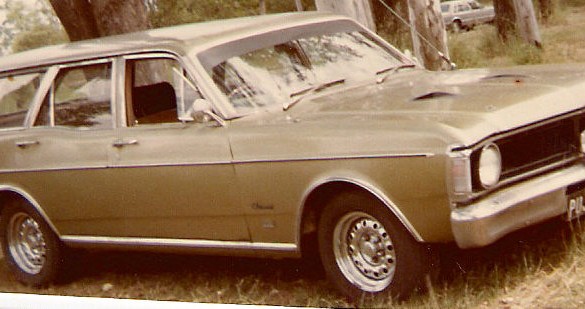 Vehicle Specs
Engine:

302 cu in V8

Transmission:

3-speed Auto

Body Style:

Wagon

Trim:

Tan

Colour:

GREEN
History
This car saved my life ! Wrote it off in 1986, spent three and a half months in hospital, but if I was driving anything that wasn't as strong as this old Ford I doubt I would have lived to talk about it !
Modifications
350 Holley Carb, Fatter Sway bars front and rear, otherwise stock.
Comments
Comment on this Vehicle
Please login to comment on this Vehicle.
If you're not a Shannons Club member - Join the Club.