1986 BMW 323i Cabriolet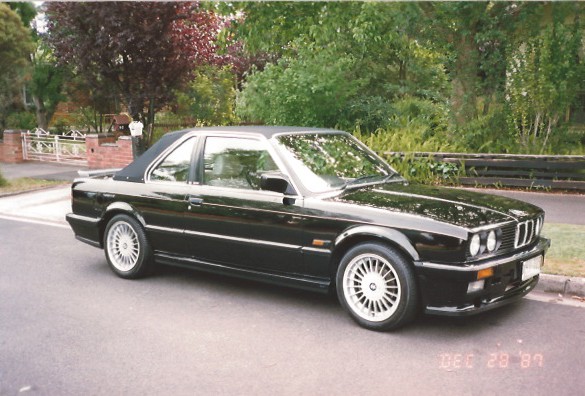 Vehicle Specs
Engine:

323i

Transmission:

Manual

Body Style:

Convertible

Trim:

Cream

Colour:

Black
History
This was a very good looking car and drove well too. The Cabriolet made it an all seasons car with the middle section of the roof coming off and fitting beautifully in a rack in the boot.Purchased when only 12 months old was a JPS promotional car.
Modifications
There is currently no modification information on this vehicle.
Comments
Comment on this Vehicle
Please login to comment on this Vehicle.
If you're not a Shannons Club member - Join the Club.