CLUB ANNUAL TOUR AUGUST 2019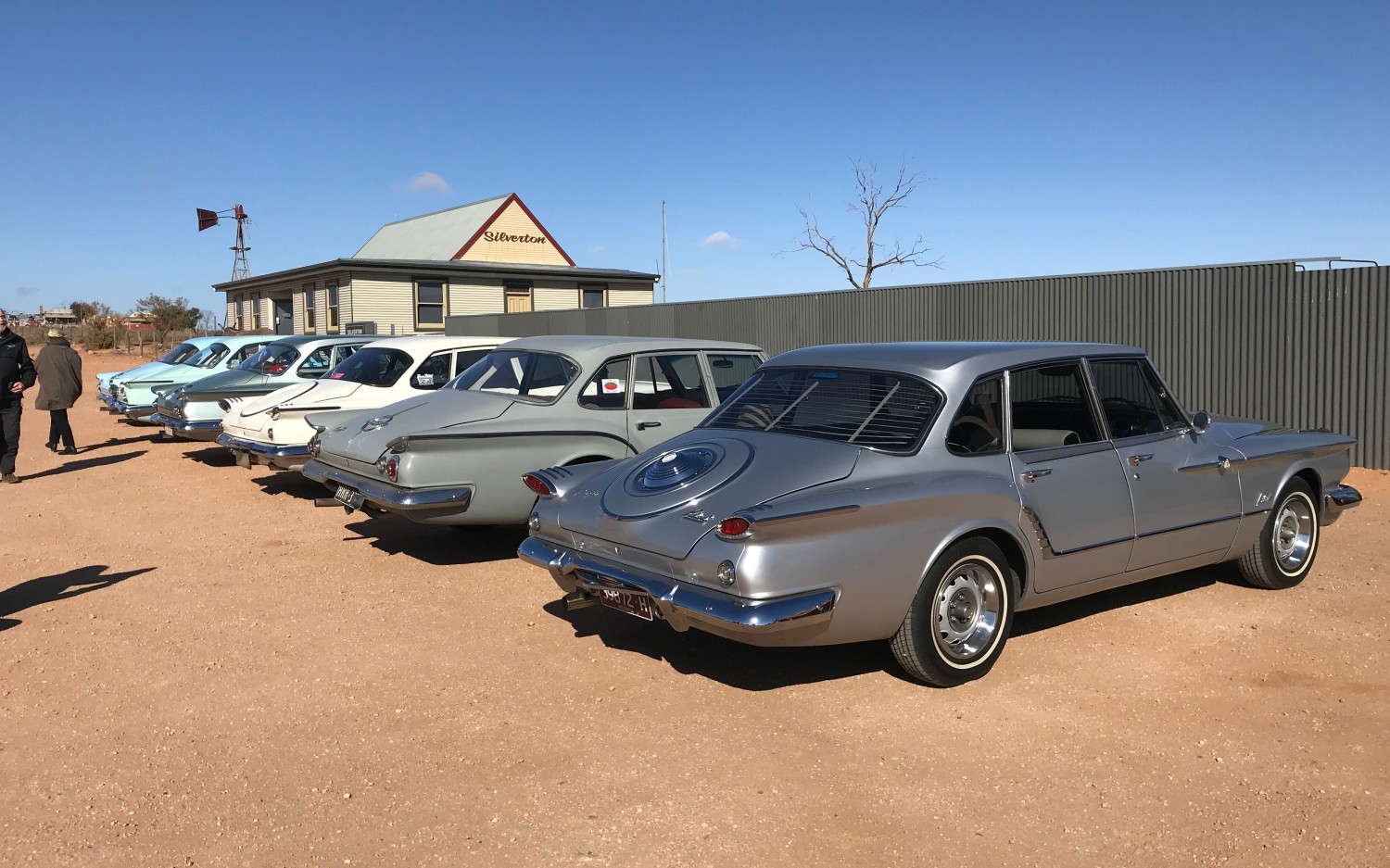 CLUB ANNUAL TOUR AUGUST 2019
The club has organised tours to various parts of Australia including Victoria, South Australia, Tasmania and NSW.
This year's tour in August took us to Broken Hill, NSW.
Places visited inlcuded: Broken Hill, Horsham, Mildura, Murtoa Stick Shed, painted silos, Swan Hill and Lake Boga Flying Boat Museum.
A number of R and S Series Valiants, plus related Dodge Lancer and Plymouth Baracuda were driven by club members.
The tour was succesful and enabled friendships to be made and renewed and provided an opportunity for our interesting cars to travel to fairly remote places.