Italian Made Social Motoring Club Inc.
About
The Italian Made Social Motoring Club, (I.M.S.M.C.) was established in February 2008. The club was formed with a strong emphasis on family, friends and driving classic Italian motor cars to and from places of common interest. The aim of our club is to maintain the presence and awareness of Italian motor cars on Australian Public Roads. On a regular basis (I.M.S.M.C.) organises activities including:- City & Country Drives - Static Display Days - Fundraising - Breakfast & Lunch Drives - Concourse events - Weekends Away - Picnics - Restaurant & Cafe dining - Participation at Italian Festivals. We welcome Italian Motor Cars of all ages. As we are a social club, your friends and family are more than welcome to join us in all activities. I.M.S.M.C. conforms to all current RMS legislation and is also recognised by the RMS to offer member/driver participation in the RMS's Historic Conditional Registration Scheme (HCRS), Conditional Vehicle Scheme (CVS) for any Modified Classic Italian Cars and also supports the RMS Logbook Trial - (for those members interested in participating in the trial).   I.M.S.M.C. has a full range of public liability insurance covering all financial members that participate at club events.
Executive Committee
Committee Member:

Michael Stivala

Secretary:

Lino De Iulio

President:

John Di Rocco

Treasurer/Historic Registrar:

Leo Di Rocco

Vice President:

Rose Cara

Committee Member:

Cate Stivala

Committe Member:

Oriana De Iulio
Club Sponsors
Classic Car Repairs,Bodywork, Paint and Mechanical Repairs,Private and Insurance Work(all cars).

VRS Smash Repairs

Classic Car Repairs,Bodywork, Paint and Mechanical Repairs,Private and Insurance Work(all cars).
Computer consumable supplies for home, office and company. All back up supplies including CD's and DVD's.
Winery and Winemaking Services
An award winning Delicatessen providing the highest levels of service and quality to all customers.
Show Technology Australia and New Zealand offers lighting solutions for entertainment and architectural applications through a select network of partners around Australia and New Zealand.
Authentic Italian cakes, gelato, desserts and coffee to dine in or take away. Special occasion cakes available to order.
BULK AND DETAILED EXCAVATIONS , CONCRETE WORKS.
Custom-designs Recognition & Appreciation awards Largest Range of Trophy Cups for all budgets Plaques & Honour Boards Complete Engraving Service One-off Special Pieces Sporting & Perpetual Trophies
We specialise in the repair and servicing of Alfa Romeo, Fiat, Abarth,Fiat Professional and Lancia motor vehicles.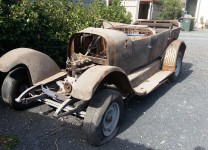 1923 Fiat 501.
$2,500.00 ONO
1923 Fiat 501 Tourer. 95% complete car for restoration. Sandblasted chassis, suspension differential and wheels (not on the car) Comes with a new honeycomb radiator restored gauges and loads of spare parts including a spare engine. More pictures upon request.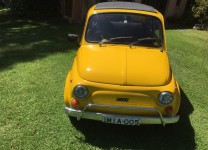 2 x FIAT 500
$29,000.00 EACH ONO
FIAT 500 4 SALE. There are 2. Owner negotiating $29,000 each ono. You can discuss more with member; 0411197047. .
View All
with Logo (sizes from S to 4XL)
Caps
$10 mem- $15 nonmem
with Embroided Logo(one size fits all).available in Royal Blue and Black
View All
Existing Member
If you are no longer a member of this club, request to be removed from the club membership listing.
If you are already a member of this club, request to be added to the club members listing.
$20 + $80 p.a
There is a $20.00 once off joining fee and $80.00 membership fee paid yearly. Membership Year is from 1st January to 31st December.
NATIONAL AUSTRALIA BANK Name: Italian Made Social Motoring Club Inc.
BSB #: 082778 ACOUNT #: 754682335 Branch: CNR RILEY & HENRY ST.
PENRITH NSW 2750.