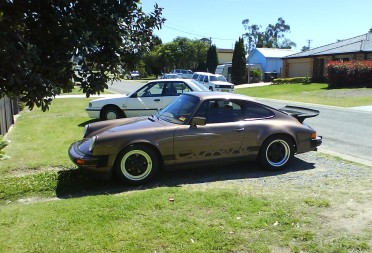 Vehicle Specs
Engine:

3 Litre

Transmission:

5 Speed Manual

Body Style:

Coupe

Trim:

Cork

Colour:

Copper Bronze Metallic
History
Australian Delivered one of 65 (according to Porsche) into Australia in 1977. First owner was a chemist in Sydney. Last owner before me had the car for 8 years. I have owned it for 3 years. 465 000 Kilometers on the clock. major engine rebuild 140 000 kilometers ago. Major gearbox rebuild 90 000 Kilometers ago.
Modifications
Basically standard except for replacing the Factory Air. Its now a cold Porsche.
Turbo tie rod ends
More vehicles like this...