1976 Rambler MATADOR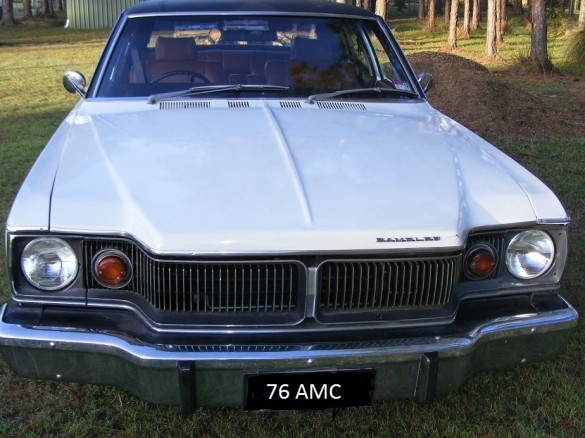 Vehicle Specs
Engine:

360Ci 5.9ltr

Transmission:

Auto

Body Style:

Sedan

Trim:

Brown

Colour:

White
History
This Car was Manufactured in Melbourne in 1976, (1 of only 88 Sedans and 10 Wagons) sold new in Adelaide in August 1977 (Only 33 Were Registered in 1977)
the Original owners manual is still with the car, It has a 360Ci engine with Auto Transmission, It has only travelled 95,000 Klms although 10 years ago the car was totally rebuilt including Engine and Transmission, it had totally new suspension bushes and shock absorbers fitted, even the brake hoses were replaced and the Springs re Tempered, it has a new vinyl top, new hood lining seats were re upholstered and new carpets, it has since done approximately 10,000 klms and drives like a new car, I purchased it in Brisbane where it was registered as a Special Interest Vehicle Bearing the Rego plates 76 AMC which were given to me with the Vehicle,,
Modifications
There is currently no modification information on this vehicle.
Comments
Comment on this Vehicle
Please login to comment on this Vehicle.
If you're not a Shannons Club member - Join the Club.