1928 Ford CAPRI CLUBSPRINT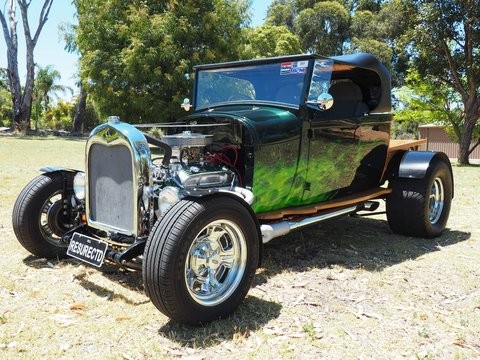 History
I became a mechanic and wanted to learn how to really fix a car. Build from chassis rails to road registered. I was 19 when i started it and finished when i was 21.
Modifications
Every thing apart from the steel body. 350 chev, th400 with stage 2 shift kit, 3.5 inch exhaust, big 15x15x29 micky T tires and custom tray.
Comments
Comment on this Vehicle
Please login to comment on this Vehicle.
If you're not a Shannons Club member - Join the Club.