1962 Chrysler Valiant SV1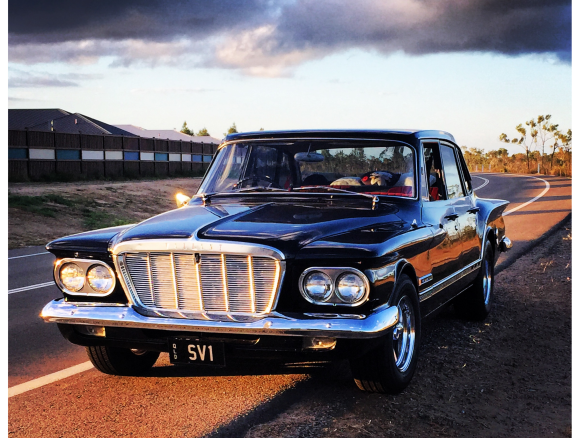 Vehicle Specs
Engine:

225 Slant 6

Transmission:

Push Button Auto

Body Style:

Sedan

Trim:

Red & Grey Vinyl & Cloth

Colour:

Black
History
Purchased this Vehicle from a couple in Mapleton QLDin 2008. I drove her back to Townsville with very little drama. I like to call her Black Betty, she is my pride and joy. She has taken part in many local and out of town Car Shows over the years. She has brought home a few trophies too. We take her to the Mopars In Mackay event every year. And she is consistent Friday night cruiser with local car clubs.
Modifications
There is currently no modification information on this vehicle.
Comments
Comment on this Vehicle
Please login to comment on this Vehicle.
If you're not a Shannons Club member - Join the Club.