1935 Chevrolet 4 door sedan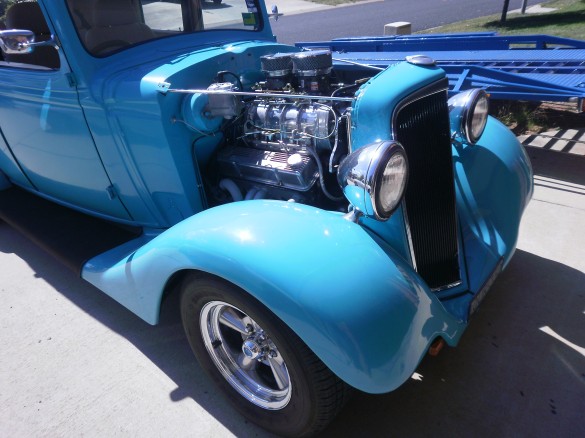 Vehicle Specs
Engine:

350 Chev

Transmission:

TH 350

Trim:

Cream leather

Colour:

Aqua
History
I bought this car from a friend who had only just had it repainted, upholstered, new engine/blower/radiator etc. It's the first Hot Rod I have owned that I didn't build (except for the T Bucket in the early 70s).
Modifications
GM 6/71 blown 350 on LPG. Twin 425 mixers on aluminium adapter plate. Nine inch diff, HR disc front, drum rear.
Comments
Comment on this Vehicle
Please login to comment on this Vehicle.
If you're not a Shannons Club member - Join the Club.