1927 Ford Model T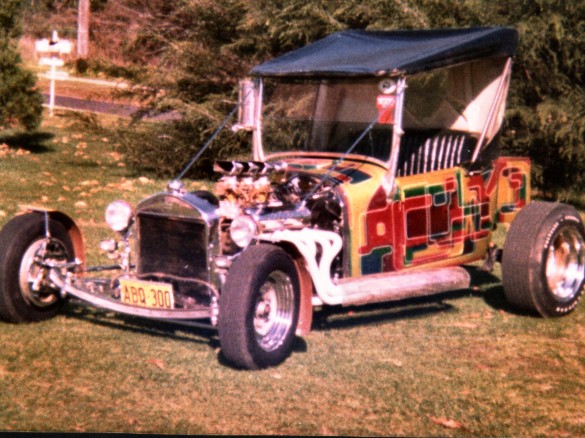 Vehicle Specs
Engine:

292 Y Block

Transmission:

3 speed cusso

Body Style:

Other

Trim:

White vinyl

Colour:

Various
History
This is the first Hot Rod I ever owned. I bought it from a car yard on Parramatta road in 1975. I had the car for several years in various stages of rebuild. It originally had a 39 gearbox, but I blew that up within 2 weeks of buying the car. I swapped in a cusso 3 speed that I scored from a mate's 29 Dodge project, and a 9" diff from Gary Hudson's old bucket. I sold the car in 1978, after my daughter was born and I had no money to keep it on the road.
Modifications
292 Y Block, which I rebuilt a couple of times. Original induction was triple strombergs, but I swapped in a 4 barrel manifold and 650 Holley DP. Trans was Cusso 3 speed. Suspension was pure buggy spring - 32 I beam up front, Model A spring on 9" diff at the rear.
Comments
Comment on this Vehicle
Please login to comment on this Vehicle.
If you're not a Shannons Club member - Join the Club.