1932 Ford Tudor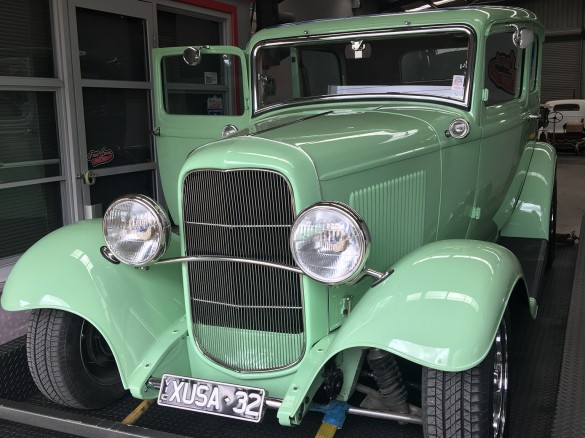 Vehicle Specs
Engine:

5 litre EFI

Body Style:

Other

Colour:

Spotlight Green
History
Originally built by Dick Bushell in Yamba NSW this family car has cruised many ks between Vic and NSW, Qld, SA and TAS. A reliable car, we taught our kids to drive in this.
Modifications
5l EFI, mustang rear end, Kugel front end, 10 stack CD player, cruise control,
Comments
Comment on this Vehicle
Please login to comment on this Vehicle.
If you're not a Shannons Club member - Join the Club.