1973 Holden Kingswodd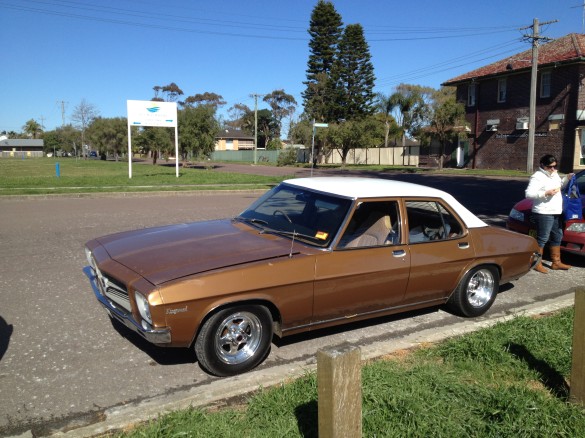 Vehicle Specs
Engine:

LS1 5.7

Transmission:

4L60E

Body Style:

Sedan

Trim:

Saddle

Colour:

Brown
History
I bought the car unregistered with no paint on the roof, rear quarter damaged and not running the best.

It was a 2 owner car with a recently rebuild 253 with trimatic and banjo diff. Blew 2 diffs and put a sailsbury in it.
Modifications
Bit the bullet a put a LS1 (5.7l) with the 4 speed auto. It has extractors with a tune in the ecu.

The diff is now a rebuilt hilux diff, 31 spline with el rear discs and r31 skyline calipers.

The car has been great since the conversion. I drive it most weekend I get the chance and take it to events like summernats and powercruise.
Comments
Comment on this Vehicle
Please login to comment on this Vehicle.
If you're not a Shannons Club member - Join the Club.