1969 Toyota CROWN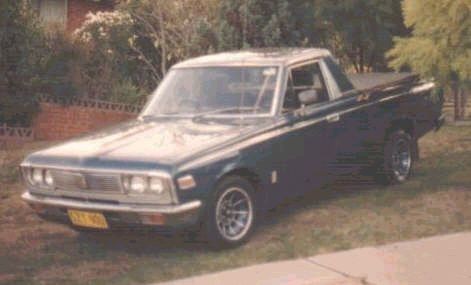 Vehicle Specs
Engine:

2ltr 21R

Transmission:

5 Speed Man

Body Style:

Ute

Trim:

Bucket Seats, Carpets

Colour:

Blue
History
have owned this ute since 1982, has been a great car never let me down, tow just about anything.
Modifications
Upgraded the brakes F/R, Upgraded trans to floor shift 5 Speed, changed engine from the tired old 5R and put in a 21R
Comments
Comment on this Vehicle
Please login to comment on this Vehicle.
If you're not a Shannons Club member - Join the Club.