1937 Ford Model Y----Eight Report Abuse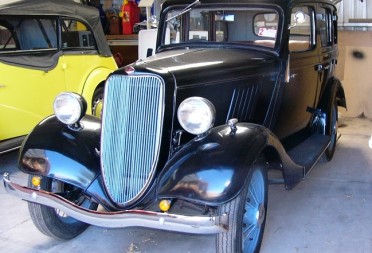 Vehicle Specs
Engine:

8 HP

Transmission:

3 speed manual

Body Style:

Sedan

Trim:

Red vinyl

Colour:

Black
History
Bought in 2006 in a really bad state. In the late 1960s a previous owner had driven the car from Bradford in the UK to Bombay, India. The car was then shipped to Melbourne where the owner was reunited with it.
I have carried out a body-off restoration and on 14th January 2012 it is ready for the road.
This car has been sold and will become a museun exhibit.
Modifications
Modern material headlining installed
More vehicles like this...