1987 SAAB 900 AERO TURBO 16S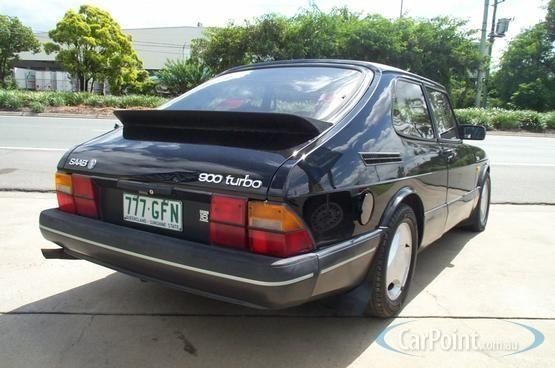 Vehicle Specs
Engine:

2.0 l 4 cyl Turbo

Transmission:

5 speed manual

Body Style:

Hatch

Trim:

Burgundy Leather

Colour:

Black/Grey
History
2nd time I've owned this vehicle, bought it as a fun Sunday drive, sold it, regretted it, then was offered it back in better nick and for less than I sold it - who could say no? If any modern era SAAB ever becomes a classic, this would be it. The very distinctive SAAB shape, classic two-tone black/grey exterior and bordello red interior. High pressure turbo, 16 valve, four cylinder motor that really hauls this little car along. Poor man's Porsche maybe, but a very good little sports car. Plus very up-spec for it's time with air, roof, leather, heated seats etc. And cheap!

Damn, sold it again!! Guy who bought it was very enthusiastic and stayed in touch, to the extent I couldn't resist going out and buying another one because I was jealous of his all the time - see the new girl in my garage....
Modifications
It has everything already, nothing needs adding here :-)
Comments
Comment on this Vehicle
Please login to comment on this Vehicle.
If you're not a Shannons Club member - Join the Club.